Sherwood Forest — where nature and history intertwine. Since the Ice Age, Sherwood Forest in Nottinghamshire has been home to woodland and to this day remains the best place in Europe to find still-thriving ancient oak trees.

The forest boasts almost 1,000 ancient oak trees each between 500 and 1,000 years of age, the eldest of these being the Major Oak. With a trunk circumference measuring 33 ft and weighing over 23 tons, the grandeur of the Major Oak is a must-see. This tree is also rumoured to have been the hiding place for one of the most famous characters in English folklore, Robin Hood.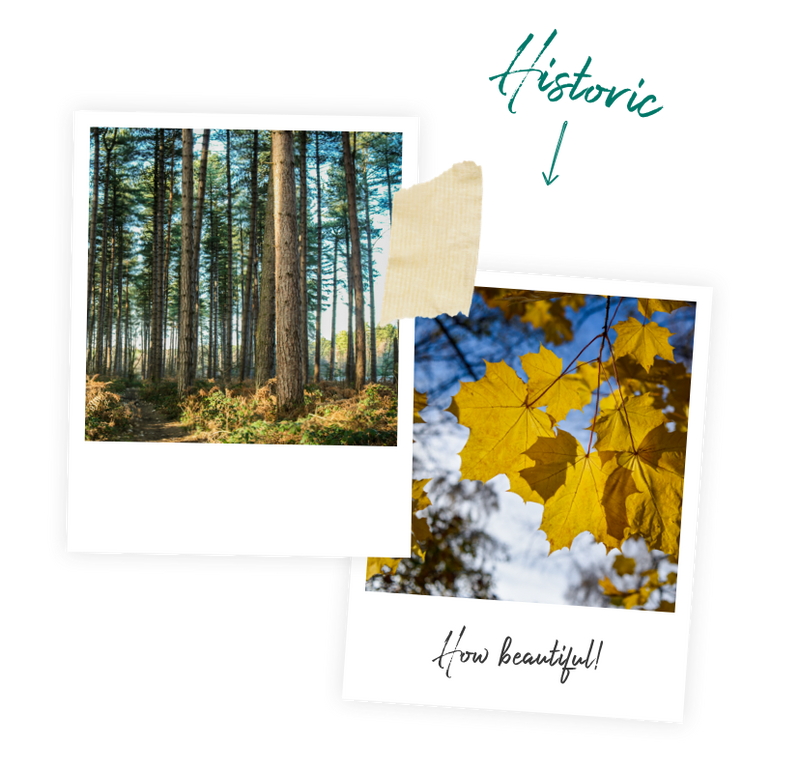 Hiding from the law and helping the poor, the tale of Robin Hood has been recreated countless times in films and TV shows, and nowhere can bring you closer to the lore of Robin Hood than Sherwood itself. Each year they host a medieval themed Robin Hood festival with jousting, archery, woodland crafts and much more; It's clear that the legend of the outlaw and his merry men is still the beating heart of the forest.

Covering 420 hectares, Sherwood Forest is home to much more than just the legend of Robin Hood; the swathe of woodland has hammering woodpeckers, the distinctive sound of cuckoos, deer grazing and much more.

Moss & Adams' Sherwood Forest fragrance is inspired by the forest's woody scent, redolent of the lumbering ancient oaks. We combined notes of cedarwood with juniper and mandarin to create an oaky, yet sweet smell to make you feel at one with nature.
Our Ethics
From nature, to nature. All of our plastic bottles are not only recyclable, but made from 100% UK sourced recycled plastic. But we don't stop there, our hand washes have been expertly crafted and blended with naturally derived, biodegradable, plant-based cleansers.
Stockists
The Moss & Adams products have been inspired by and carefully blended to recreate the scents of the Great British outdoors.