Standing at 356ft tall, Mount Snowdon sits as the centrepiece of Snowdonia National Park in Wales, overlooking villages such as Llanberis and the coastlines of Cardigan Bay.

With a history dating back over 500 million years, it's no surprise that Snowdon is the home of ancient myths and legends - the most famous being that it is the burial ground of the 'Great Giant Rhita', who was vanquished by King Arthur.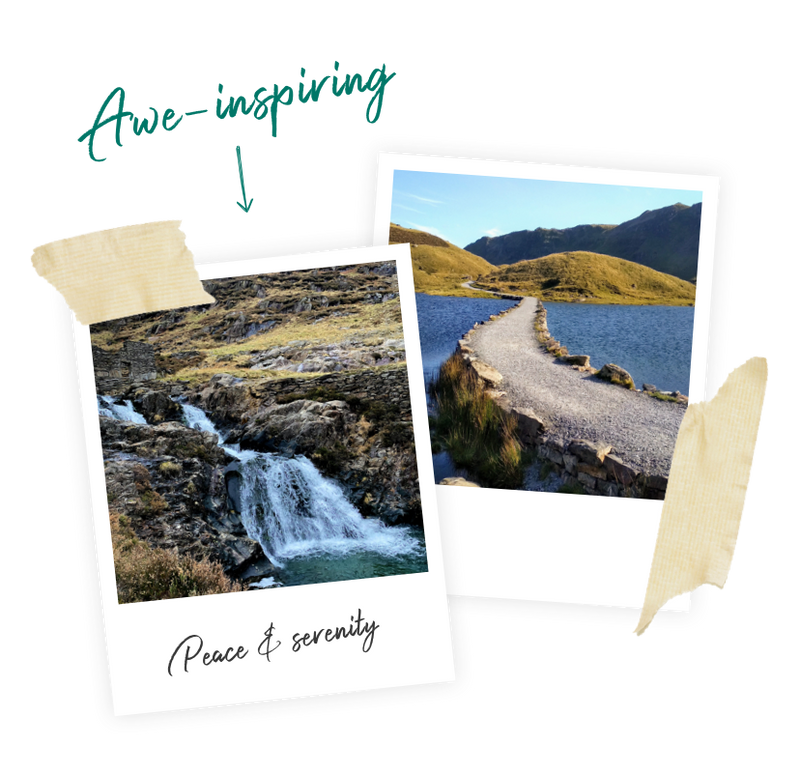 Snowdonia is also home to masses of wildlife; It's not uncommon to see ravens and peregrine falcons gliding through the sky. Should you climb the mountain, keep a close eye out for the Snowdon Lily, first discovered in the 17th century. Though naturally found in the glacial alps, this plant thrives on the Welsh mountain, where the plants have adapted to hardy conditions.

One of the true wonders of Snowdonia is its multitude of waterfalls, after which we have named our Moss & Adams Snowdon Falls fragrance. We chose notes of lotus flower, peony and natural rose to evoke the natural floral beauty of this wonderous terrain.
Our Ethics
From nature, to nature. All of our plastic bottles are not only recyclable, but made from 100% UK sourced recycled plastic. But we don't stop there, our hand washes have been expertly crafted and blended with naturally derived, biodegradable, plant-based cleansers.
Stockists
The Moss & Adams products have been inspired by and carefully blended to recreate the scents of the Great British outdoors.