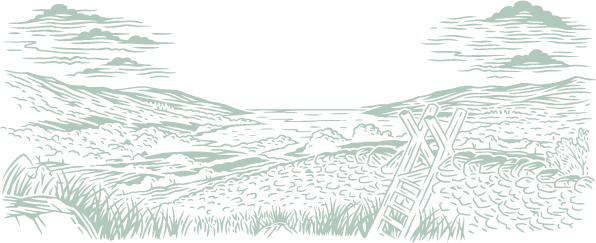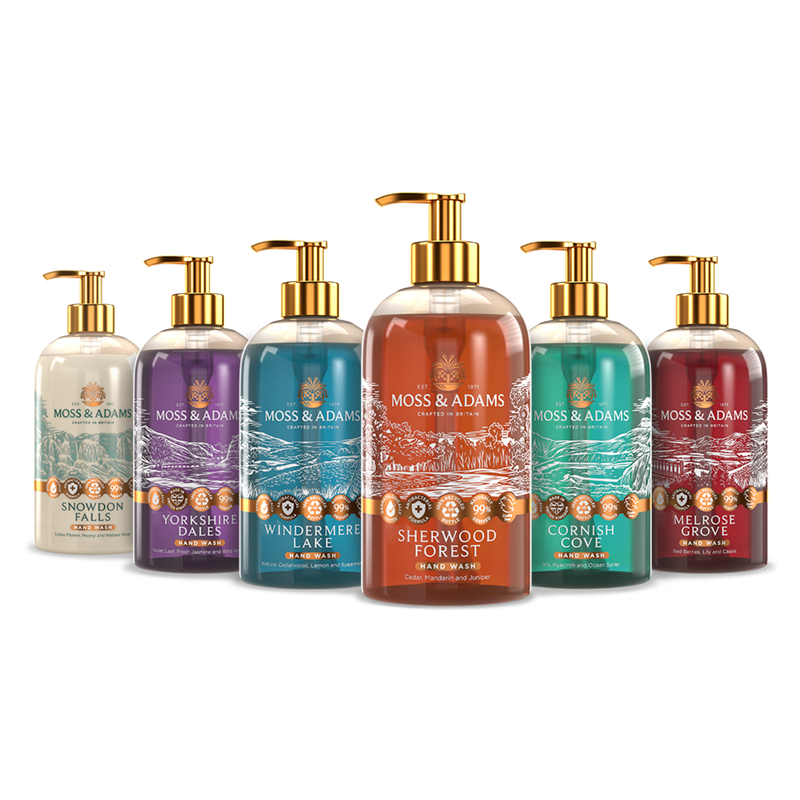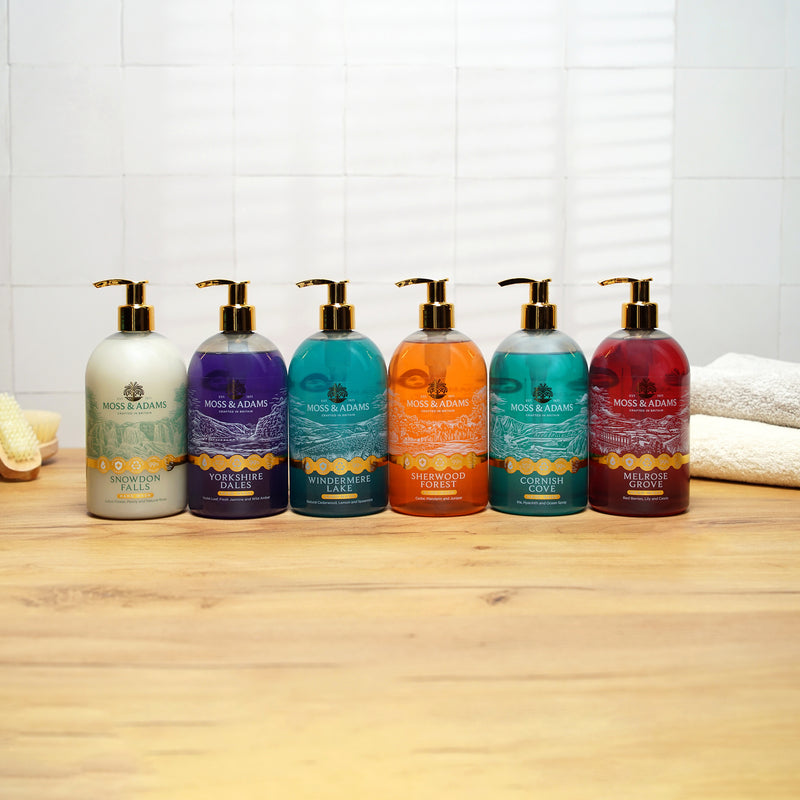 Purchase the full collection of Moss & Adams vegan, hand washes inspired by and carefully blended to recreate the scents of the Great British outdoors.

Made in the UK with the finest naturally-derived ingredients, including moisturisers to leave hands soft and nourished.
Pack includes 6 x 500ml hand washes. Please note this bundle does not include a gift box.
*Please note that Mullion Cove and Dovedale Valley are discontinued and being replaced by Cornish Cove and Yorkshire Dales. Therefore, you may receive these in your order. 
Bundle contains 6 x 500ml hand washes:
Cornish Cove - Feel refreshed with stimulating notes of Iris, Hyacinth and Ocean Spray.
Yorkshire Dales - Feel at peace with soothing notes of Violet Leaf, Fresh Jasmine and Wild Amber.
Windermere Lake - Feel inspired with the exhilarating notes of Natural Cedarwood, Lemon and Spearmint.
Sherwood Forest - Feel balanced through the earthy notes of Cedar, Mandarin and Juniper.
Melrose Grove - Feel rested with relaxing notes of Red Berries, Lily and Cassis.
Snowdon Falls - Feel energised with crisp notes of Lotus Flower, Peony and Natural Rose.